Every student in the Madrigal Dinner Performance will need to create a costume for his/her character. Since Halloween is past...'tis the season! Because it is the week after All Hallow's Eve, costumes are at a significant discount all around Fort Collins. You may be able to get a great deal on a pre-made costume if you want.

For the vast most part, simple Medieval or Renaissance outfits are best. Thrift stores (i.e. Arc, Goodwill, etc.) are a great place to get basics for a simple and inexpensive costume. Below are some links to our website with photos from years past. This can give you an idea on options and opportunities. There are a few places in town that rent costumes if you want to go that route.

If you're in a bind, I have a few spare costumes at Kinard; just let me know if you need assistance.
​

Powered by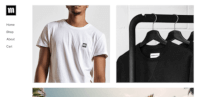 Create your own unique website with customizable templates.
Photo used under Creative Commons from MarkMoz1980